It tried uselessly to eject the massive invader buried between her legs!
Valentina's story by Tryten
Valentina thrashed uselessly against the stainless steel bonds holding her spread and helpless, making the entire contraption rattle. Her hips pumped uselessly, and her thighs quivered and strained against the stirrups, but it was no use. The speculum hol... Do you want to know how this story ends? Click here.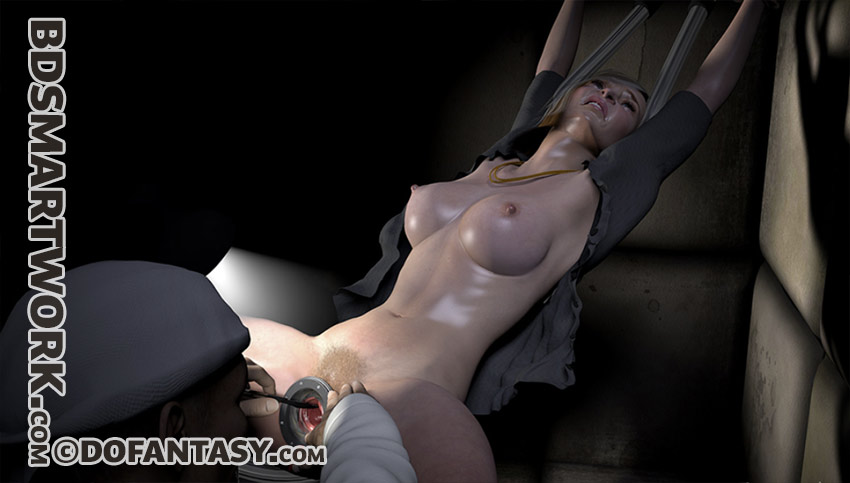 ***Attention! The images provided herein are of introductory nature and were intentionally resized. On joining the collection you will receive access to HD quality comics.